TOSHIBA HEAT PUMPS & SYSTEMS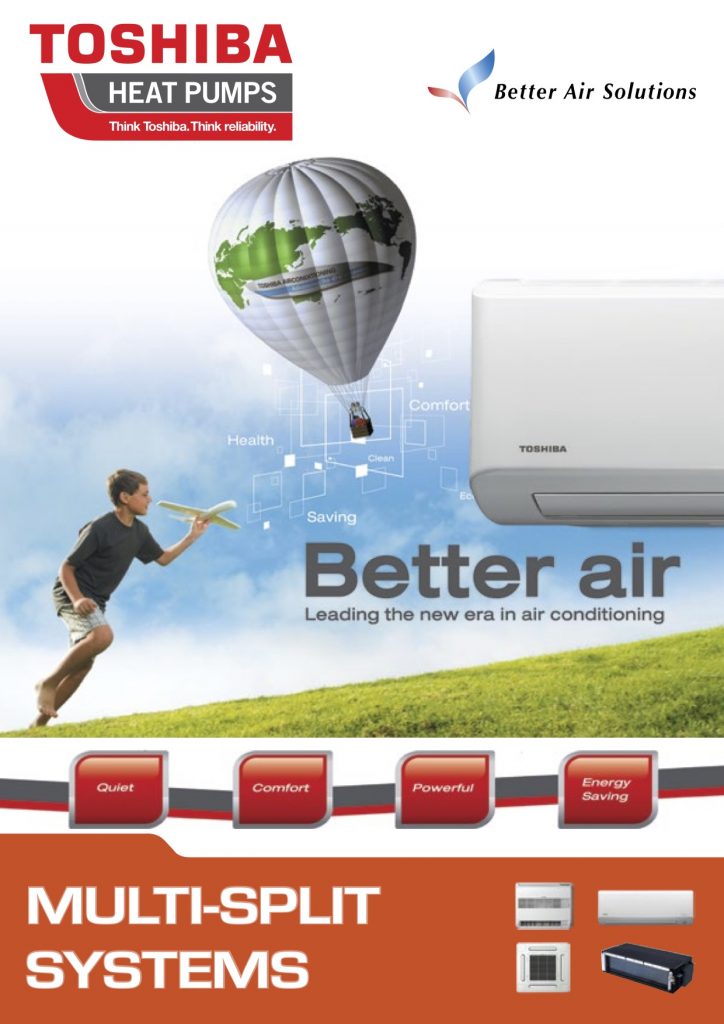 Toshiba Multi Split Systems
The full range of indoor units can satisfy every kind of need: it includes unobtrusive ducted units, console units and modern high walls, that provide hi-tech and sophisticated design and complete air filtration at the same time.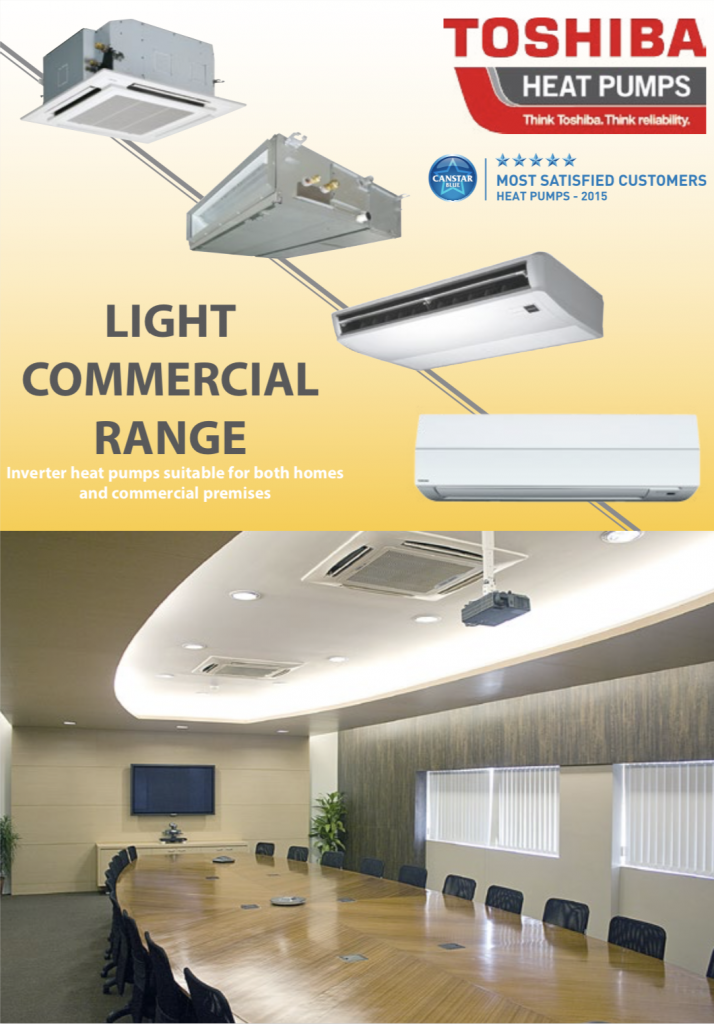 The new modern design creates fresh air to better the quality of life with less energy consumption, and easier to control with just one touch.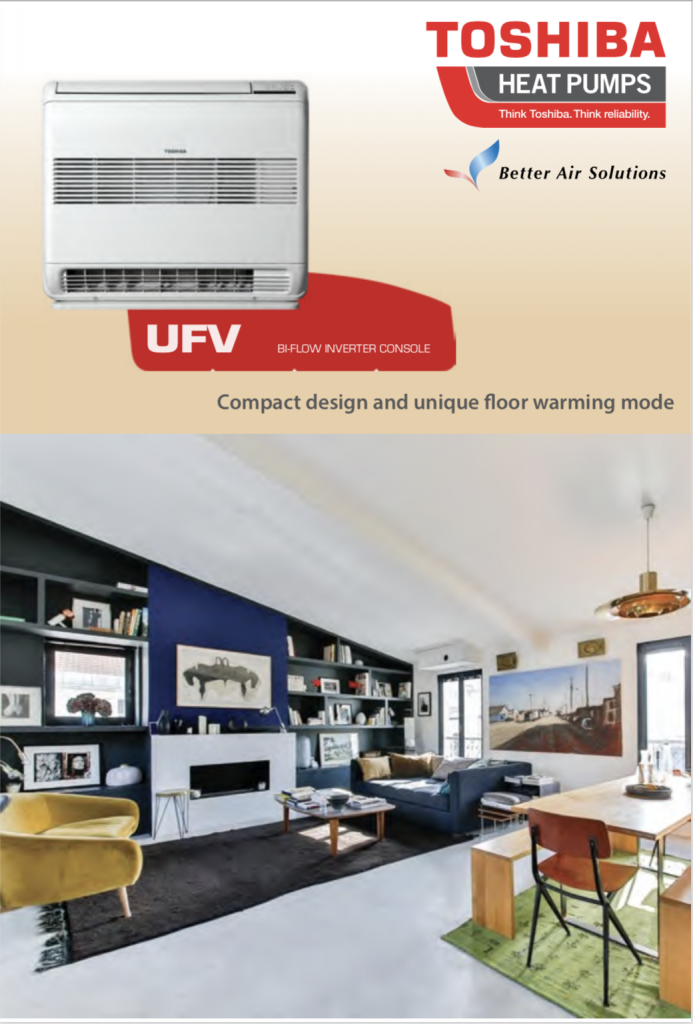 Bi-flow, Floor warming mode, Smart user interface, DC Hybrid Inverter technology, Self cleaning function, Childlock function, Compact and modern design, IAQ filter filtration system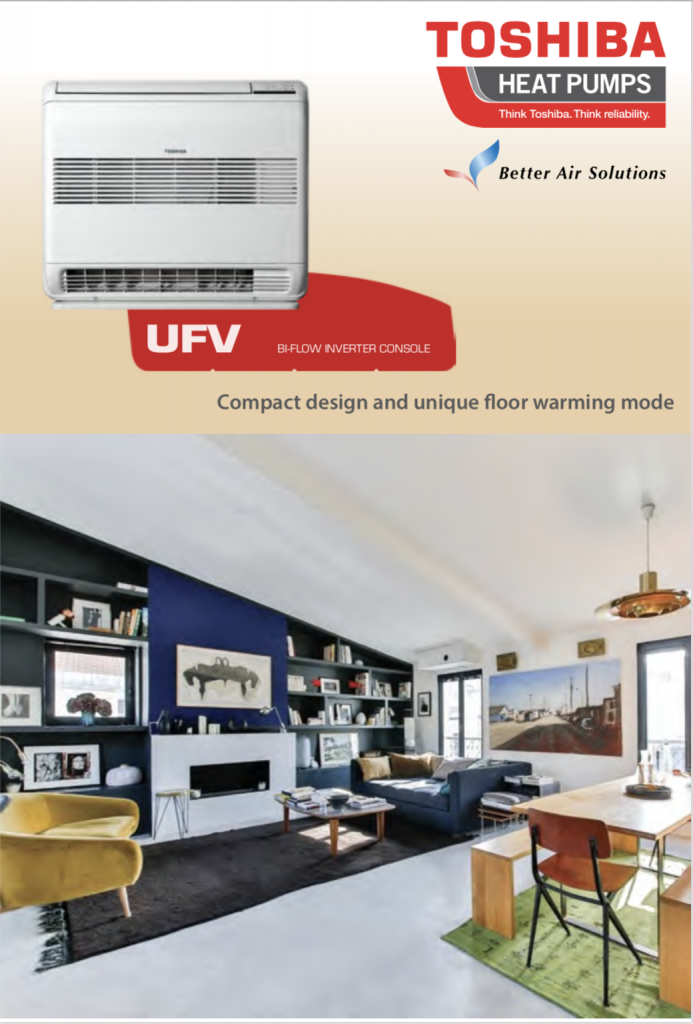 Ducted, Hi Static Ducted, UTP 4 Way Cassette, KRT Hi Wall, MUT Compact 4 Way Cassette, UTP 4 Way Cassette, BTP Ducted, CTP Under Ceiling
Various light commercial and residential products are detailed in this PDF.